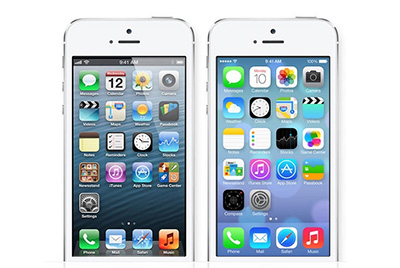 Yesterday, Apple unveiled its latest operating system for iPhones and iPads, the iOS 7.
Headed by Apple's lead designer Sir Jonathan Ive, the iOS 7 is said to be "the most significant iOS update since the original iPhone".
The phone on the left shows the current iOS 6, while the phone on the right shows the redesigned iOS 7.